Dear friends,
We are happy to present you with our 4th edition of The Alpha Source show at Triplag webradio!
re-broadcasted via BOOM-radio
SUNDAY 29th of MAY 2011
19:00 CET ( Central European Time)
Hosted by Alpha in this show you will hear Triplag special interviews with


- KIRIYAMA with presentation of his recent album Reach Escape Velocity (Devils Mind Records)

- NECROPSYCHO - with presentation of his very soon to be released album on Hypnotica Records - Macabre Queen

- V.A. Tribleessence (Triplag Music) and Z new album - sneak peak previews and music presented by Vic and Alpha

and: VIC with TRIPLAG forum news !

NECROPSYCHO
http://www.beatspace.com/dettagli/detta
" onclick="window.open(this.href);return false; ... px?id=6284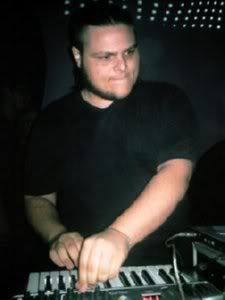 KIRIYAMA
http://www.myspace.com/kiriyamamusic
" onclick="window.open(this.href);return false;
http://devilsmindrecords.org/
" onclick="window.open(this.href);return false;
Your hosts:
Alpha
bio and profile at myspace:
http://www.myspace.com/alphainterzone
" onclick="window.open(this.href);return false;
Home page:
http://www.interzone-pa.com
" onclick="window.open(this.href);return false;
Vic:
via web:
http://www.triplag.com/contacts/
" onclick="window.open(this.href);return false;
via email: trip [at] triplag.com
LISTEN NOW or DOWNLOAD:
http://triplag.podomatic.com/entry/2011
" onclick="window.open(this.href);return false; ... 4_11-07_00
via BOOM-RADIO:
http://www.boomfestival.org/boom2010/20
" onclick="window.open(this.href);return false; ... azy-sounds