Hey friends!
Triplag has team up with Momento Demento festival to present you with new series of radio shows dedicated MoDem festival.
You will hear music from compilations of MoDem festival presented by Val
tune-in at
our home page
or at
radio page
Our second show will be on air on
Friday 12 of May 2017 at 15:00 GMT
All to get ready for the 6th installment of MoDem Festival which take place in
Croatia on 24th -30th of July
!
First show was aired on 28th of April 2017 at 15:00 GMT
It will be repeated on
Thursday 11th of May 2017 at 15:00 GMT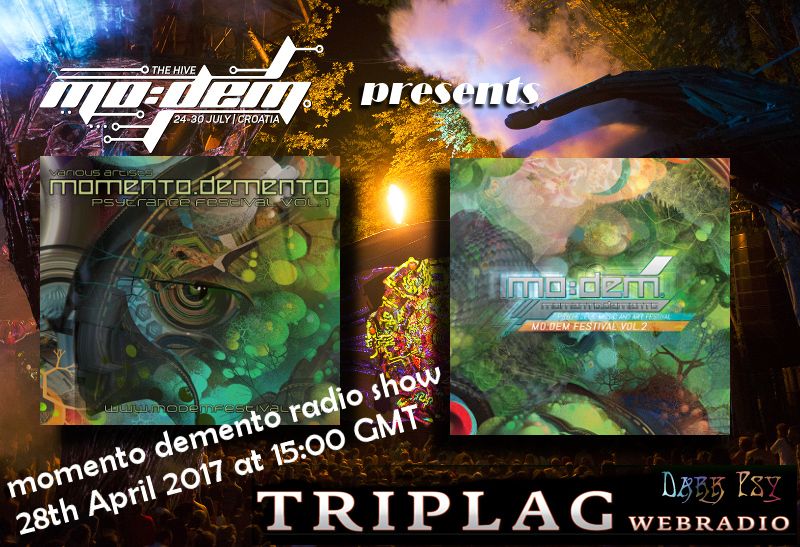 More info
viewtopic.php?f=5&t=8446