VA - Joker's Paradise OUT NOW!!!
Posted: Mon Dec 06, 2010 7:47 am
Label: Triptec Records
Title: Joker's Paradise
Format: Digital (MP3, WAV)
Mastered by Meteor Burn Labs
Artwork By : Melan Wastage >
http://www.rapid-eye-movement.de
Distribution: Triptec Records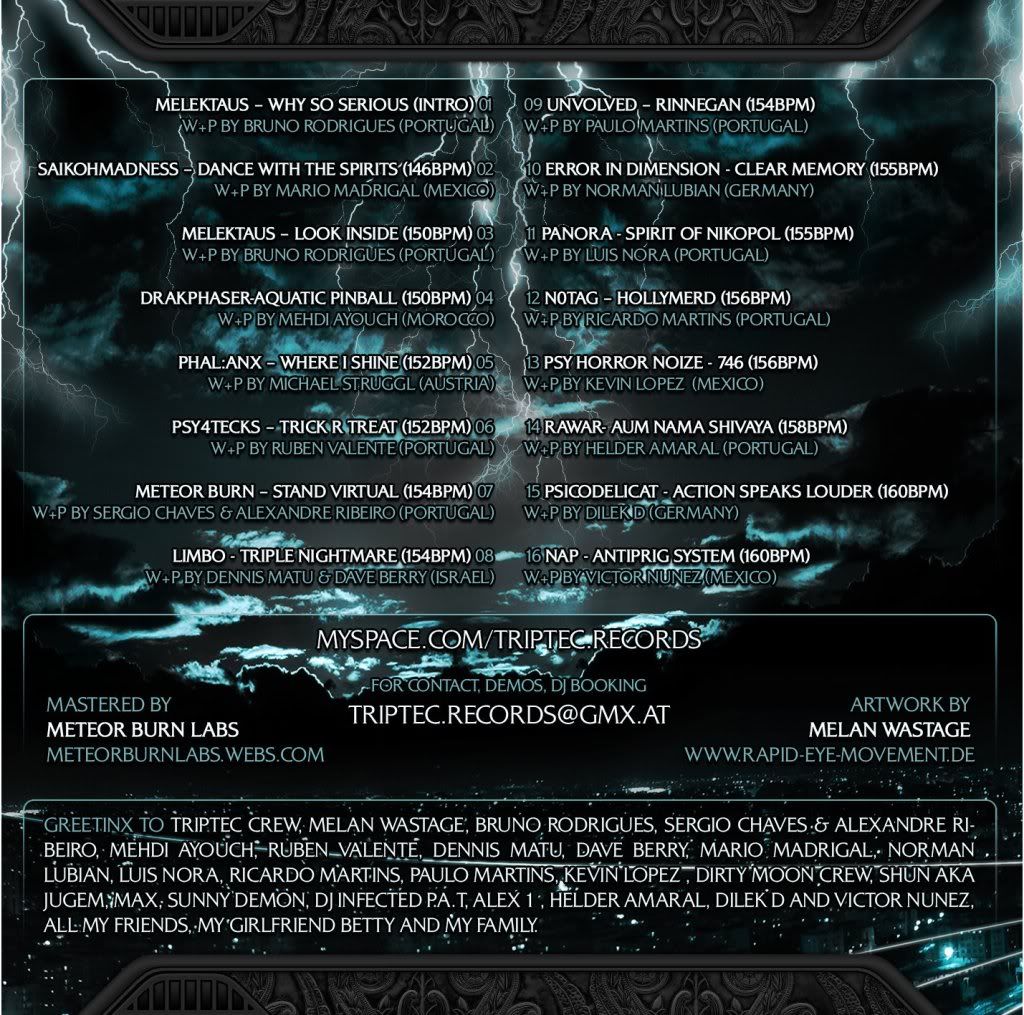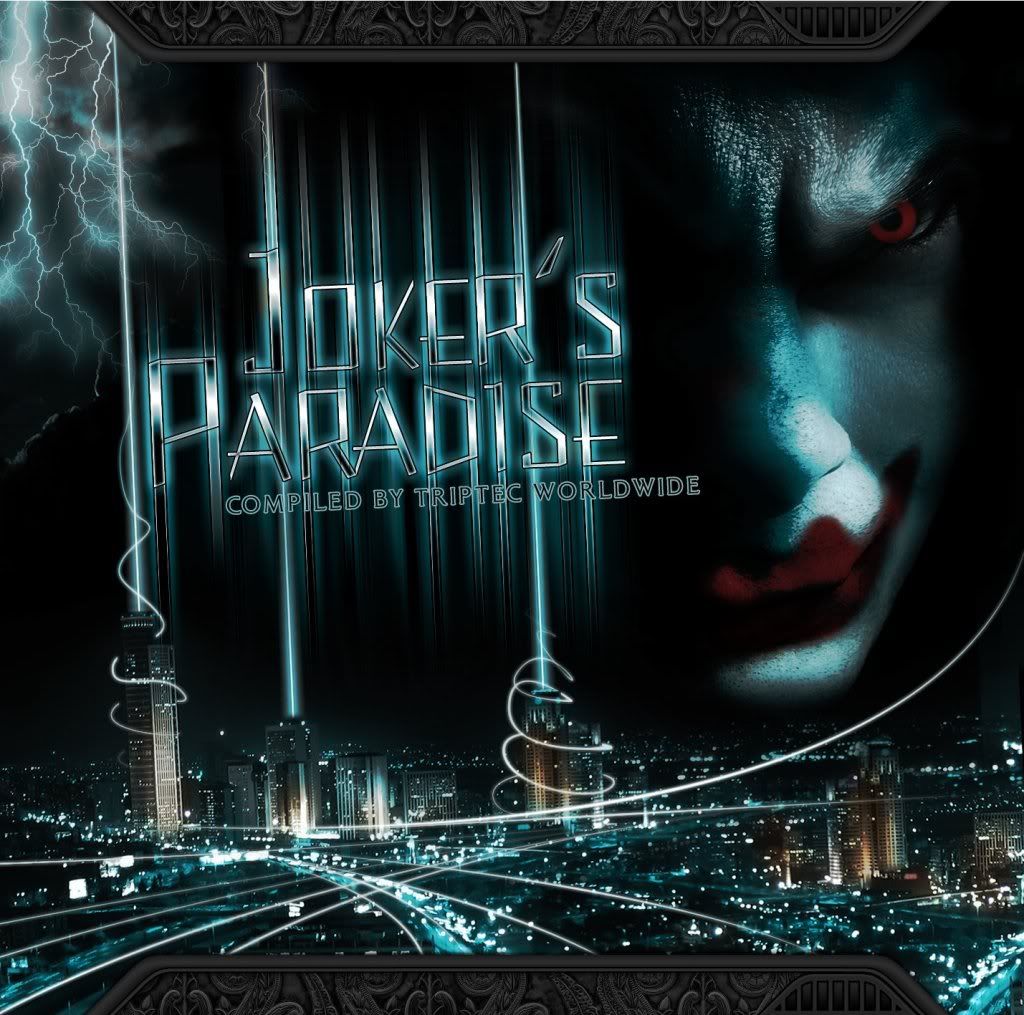 After huge success of our first V.A. - NOIZE JUNKIE, we want to introduce you to our second V.A. called:
"JOKER'S PARADISE".
You will find artists like RAWAR, PSY4TECKS, NAP, M3L3KTAUS, PANORA, UNVOLVED,
PHAL: ANX, PSY HORROR NOISE and many more on this mindblasting V.A..
PREV VIDEO ON YOUTUBE!
http://www.youtube.com/watch?v=WZk-ZDwOIYc
MP3:
http://www.sendspace.com/pro/dl/56ll7t
Splitted WAV:
http://www.sendspace.com/pro/dl/re902n
http://www.sendspace.com/pro/dl/a0kbm4
http://www.sendspace.com/pro/dl/wqn7km
http://www.sendspace.com/pro/dl/jrxw89
Dark Psychedelic greetings
Mike aka Phal: anx (Triptec Records)