Maximus VS Stitch




The Futuristic World



OUT NOW !!

Cover :
Artist:
Maximus & Stitch
Genre:
Psychedelic
Label:
Lua Records
Catalog N:
LUARCD014
Release Date:
21 /10/2010
Format:
CD available @ Lua Records Store
Download:
Digital stores & T.M Download Store
UPC:
992342 113244
About the Release :
The album is a powerful charge of good mood and space energy.
Joint albums always have the special charm !
The sacral secrets, stored in depths of psychedelic consciousness,
become more accessible to perception by means of this two researchers Psychospace - Maximus and StiTch.
The album is filled by thermonuclear dynamics and magic depth which will transfer consciousness to other measurements,
will open powerful streams of the energy which emissions will find the remote impulses of intergalactic sources.
Track-list:
01) Maximus VS StiTch - Don't Enter in Silent Hill
02) Maximus VS StiTch - Flight in Out Of
03) Maximus VS StiTch - Zero Tolerance
04) Maximus VS StiTch - Ashizoroe
05) Maximus VS StiTch - Darkodelica
06) Maximus VS StiTch - That in Your Dreams
07) Maximus VS StiTch - Tibet
08- Maximus VS StiTch - Prompt Tambourines
09) Maximus VS StiTch - Forest Race
10) Maximus VS StiTch - World Behind The Looking-glass
About the Artists :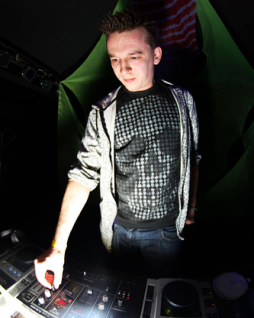 *Stitch
StiTch real name is Ilya Danilov, from Moscow, Russia.
Side Project - Paraz1t (Experimental Jungle).
Always opened for any collaborations and interested rising my experience working with other people and making unique sound.
The project started in late 2008 mixing: Darkpsy, Hardcore, Speedcore, Punk Rock, Drum'n'Bass and Experimental styles,
working around his own style.
Stitch main target is to traveling inside human mentality through the music.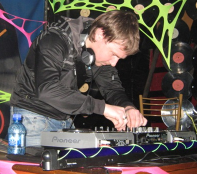 * Project Maximus
Project Maximus is Khapaev Maksim from the city of Moscow, Russia
Khapaev started to show interest to writ electronic music in 2006.
Khapaev has as a teacher and close friend, project Hysteria (Oleg Taraskin) Working with program FL Studio, In 2008 has passed to the program Nuendo and Cubase... here is where the project Maximus has
been based and start to moving into a direction of Psychedelic Dark trance.
Project Maximus direct his music sounds by the hearth beat and bass, combined with sounds of deep atmosphere, forest vibes
and accompanied by metal sounds, this is the characteristic of his music.
As his own intention, Project Maximus is directed to be a teamwork with different musicians.
W&P by:
Maxim Khapaev (Maximus) and StiTch (Ilya Danilov)
Mastered by:
Oleg Taraskin (Hysteria)
Design by:
StiTch (Ilya Danilov)
Publish by:
Lua Records
Available on CD and Digital download
(Limited Edition CD available only from Lua records website)
Promo page
http://www.lua-records.com/maximus_VS_Stitch.html
Buy cd from:
http://www.lua-records.com/shop-1.html
Limited edition
Download from:
http://download.trancemoon.com
and all major download stores
Promo video:
http://www.youtube.com/watch?v=1-fPEMCFZuk
Artists booking:
http://www.myspace.com/stitchakaparazit
http://www.myspace.com/maximusxproject
http://www.myspace.com/hysteriasound
http://www.lua-records.com