Namaste!
Triplag Music is proud to present a split album from two of its label artists DigitalX and Kerberos - Victims of Coincidence. The album is a result of the liberated voice of the coincidence & the sound of the cooperation between two friends Pascal (Kerberos) from Northern Greece and Alex (DigitalX) from Cyprus.
Kerberos is known for its aggressive dark and fast crushing beats and DigitalX's signature style of dropping sublime story melodies into a fat groovy base. Then, what will happen if you fuse them together?
VOC - Victims Of Coincidence is a project between Alex and Pascal. Since their very first contact they have joined their musical tastes as a simple experiment in search and creating something unique and new as their own path. It combines aggressive dark and groovy style into a challenging dark psychedelic, intellectual journey.
Artist:
DigitalX, Kerberos & VOC
Name:
Victims Of Coincidence
Label: TRIPLAG MUSIC
Genre: Dark Psytrance
Date: 2009
Format: CD
Length: 72:30
4 panels Digi Pack with DJ insert
Artwork by: Vess
Mastered by:
http://www.mastering-online.eu
Distributed by: SaikoSounds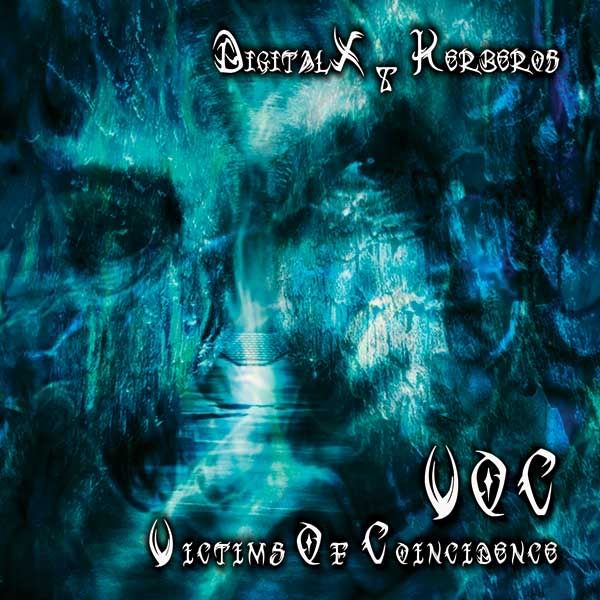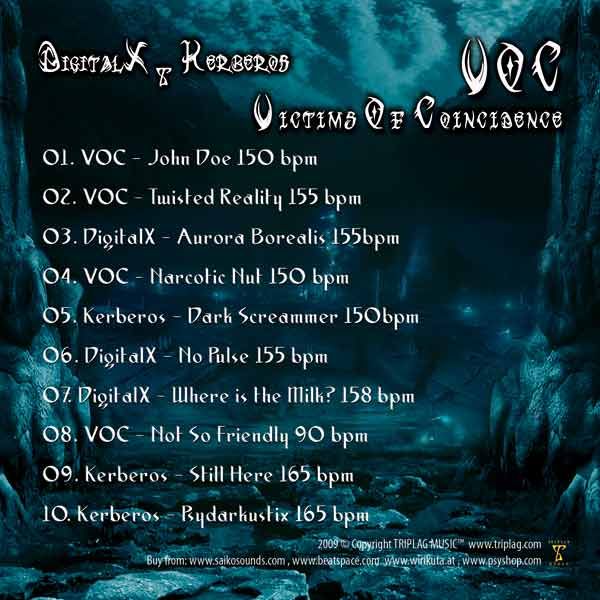 Track List
01. VOC - John Doe
02. VOC - Twisted reality
03. DigitalX - Aurora Borealis
04. VOC - Narcotic Nut
05. Kerberos - Dark Screammer
06. DigitalX - No Pulse
07. DigitalX - Where is the Milk?
08. VOC - Not So Friendly
09. Kerberos - Still Here
10. Kerberos - Psydarkustix
Previews are coming soon at an official release page
http://www.triplag.com/music/cd/Digital ... incidence/
Artists pages :
http://www.triplag.com/artists/producers/Kerberos/
http://www.triplag.com/artists/producers/DigitalX/