November. 2009 on release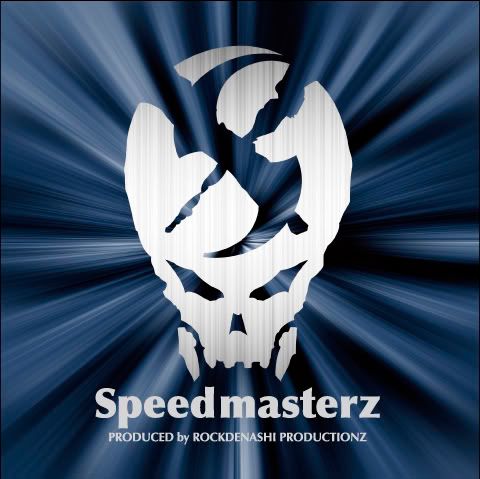 ROCKDENACD002
" SPEEDMASTERZ "
1. KHAOS SEKTOR / The Nightmare of Realization / 160BPM
2. FATAL DISCORD / Speed Freaks / 168BPM
3. KASATKA / Sonic Age / 170BPM
4. JESUS RAVES / Baba Simana / 161BPM
5. VORTEX / Realize / 163BPM
6. KZ / The Sonic Barrier / 170BPM
7. FAR EAST GHOST / Motorbreath / ×××BPM
8. ENICHKIN / For the Master / 160BPM
9. THE GALACTIC BRAIN / Beyond Evil / 172BPM
10. SPEED DEMON / Crowz / 180BPM
Mastered by Takeomi Matsuura ( Heaven+Hell Masters, Japan
" What are you waiting for? You're faster than this. Don't think you are. You know you are."
by Morpheus
"SPEED MASTER" is breaking the sound barrier, leading all dancers to the world of light speed.
The next compilation album by "ROCKDENASHI PRODUCTIONZ" is focused on "SPEED MASTER" existing throughout the world.
From Japan, "FAR EAST GHOST", "FATAL DISCORD", "SPEED DEMON" , "KZ"and"VORTEX" will join in.
And in this time, we requested "SPEED MASTER" existing all over the world for their sounds.
A lot of best speed masters such as "KHAOS SEKTOR" is from Portugal, "THE GALACTIC BRAIN" from Mexico, "KASATKA" from Germany,
"JESUS RAVES" from Serbia, "ENICHKIN" from Russia, etc …
joined in this time. Hope you to dance to your heart's content by letting yourself go for their perfect sounds.
You will go to the world of lights when getting perfectly into the swing of it.
GOAGIL CHART IN !!!
http://www.goagil.com/chart.html
http://www.rockdenashi.net/